I've been complaining all summer that I haven't had any fun, because all I've been doing is wedding planning and what not. I've been complaining so bad that I've wanted to go tubing, and I really miss going tubing on a lake! So he arranged it. Isn't he the best? Rick and Colleen's friends Kathi and Jerry have a boat, and let us go out with them to go tubing on Spring Lake! It was so incredibly fun; and I just loved every second of it.

Except for the fact that I wish Jerry would go even

faster

. He couldn't even get me to fall off the tube!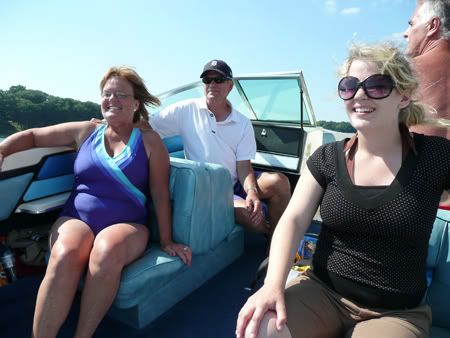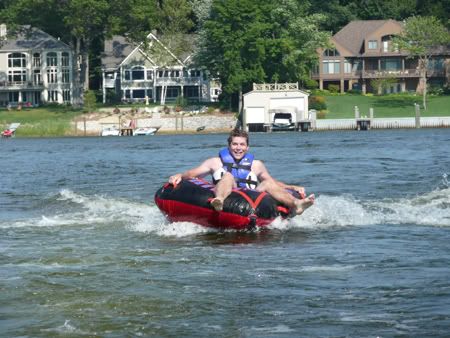 Afterwards, Brett treated me to Olive Garden. My favorite birthday meal, of course. I loved every second of it; and he didn't get the waiters to sing for me this time. Thank you!