Saturday, Brett and I took a trip to Detroit with his parents.

We went to his Grandma's house to pick up our washing machine, and decided to spend the day in the area! It was such a nice day out, and we stopped to some park, and decided to ride the swans around this pond. It was a lot of fun; I've never ridden in a swan before. We walked around Royal Oak area too, at all of the shopping locations in the area. I loved it. Such a nice area.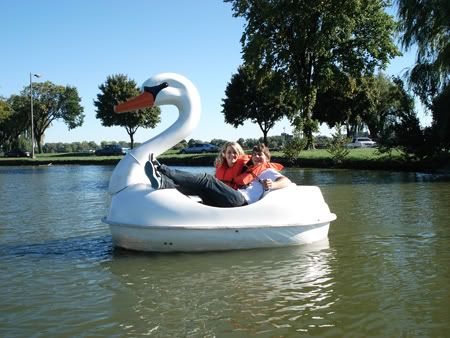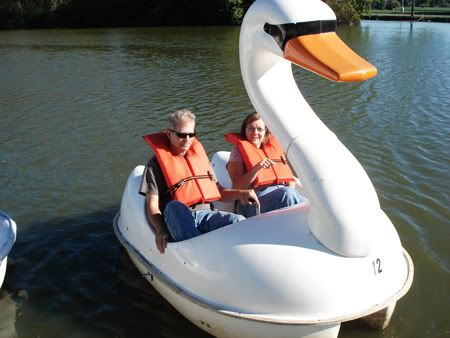 After our swan boat ride, we went to eat at some italian restaurant.

It was super good. Then his parent's drove us all the way home. It was such a long drive and Brett kept making this scary face at me.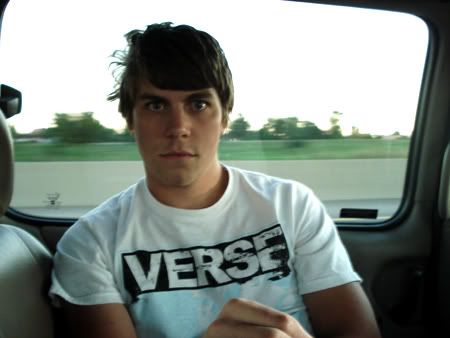 so they say - antidote for irony