Tonight, Brett and I decided to drive out to Grand Rapids to see

(500) Days of Summer. We've been waiting

forever

to see this, and we finally just decided to drive out and see it tonight.

And I'm seriously

so

glad we did because it's probably my new favorite movie. Well, definitely top three, at least.

It is seriously

amazing

. Every second of this movie is amazing. The atmosphere was wonderful, everything was just wonderful. Even the soundtrack was too good to be true. (I can't go to bed right now because I'm downloading it.)

So

ugh

, what a perfect movie. Now I want to dye my hair brown and cut my bangs like Zooey Deschanel. She's stunning.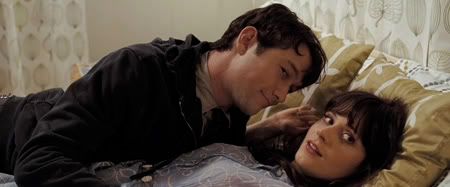 mumm-ra - she's got you high