So September has begun and so has the fashion year. And for some reason unbeknownst to me, I am officially obsessed. I don't know how it started either because I've always loved fashion, and always envied the girls who had amazing style, but for some reason just spoon fed myself whatever store I was into at the time fed me. I never really had my own style, was never thought of as someone with good style and was also excessively overweight. I think first, it was the weight loss. (I'm now down 35 pounds to 115!)
So that's how it started. Clothes actually started to look good on me. Then, it started with Rachel Bilson style lurking online. Then, it started with Ashley Olsen style lurking online. Then, spotting Ashley Olsen on the cover of Marie Claire. I guess between buying that issue, finding an article on "model watch", trying that style for myself, being unique and different made me feel good.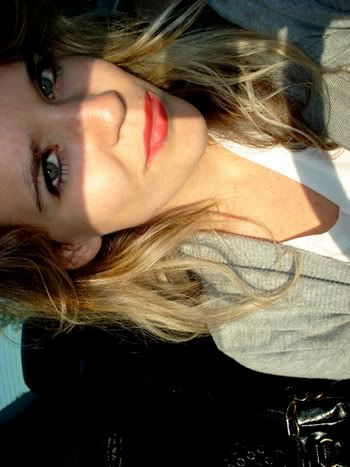 Recently, I've become obsessed with fashion blogging. And I don't feel like I have enough of a fashion sense to even really fill my fashion blog, but it's a personal goal of mine to try. I find other girl's blogs - just every day girls off the street - who are invited to go to fashion events, win awards for their blogging, and it's just because they decided to start a blog for something they loved.
And trust me, I can't afford fashion. I shop at thrift stores, Forever 21, and am occasionally very lucky to go to Macy's and pick up BCBG, or spend a little bit at Urban Outfitters on Silence & Noise or BDG or Kimchi. I mean those are luxuries for me; I could never find myself splurging and spending our entire budget on a Marc Jacob's bag or purse or whatever, because that's not feasible with our current income and it's just unnecessary. You can still have amazing fashion and style. Forever 21 creates almost the exact same things for one-millionth of the price of the designer labels. WhoWhatWear does an amazing job of helping you find exact looks of major labels. So, here is the start of something unexpected and something I probably don't have time for, but it'd be amazing just to try.