Greetings, Selective Potential-ites! Since our dearest Tieka is laid up for a bit healing from her wisdom teeth, I, Elizabeth from Delightfully Tacky, will be your Selective Potential ambassador for the day! I feel like me posting today is kind of serendipitous, seeing as Tieka was wearing my ModCloth Delightfully Tacky dress in the last post. In reciprocity, I shall post an outfit where I'm wearing one of Tieka's lovely skirts! I was thrilled when she put this skirt up for swap with the Delightful Dozen, it's so darling. I pretty much never wear pink, and as a kid and teenager I basically avoided it like the black plague, but I figured, why not. You can see how Mel and Tieka both styled this skirt over at the Delightful Dozen facebook page...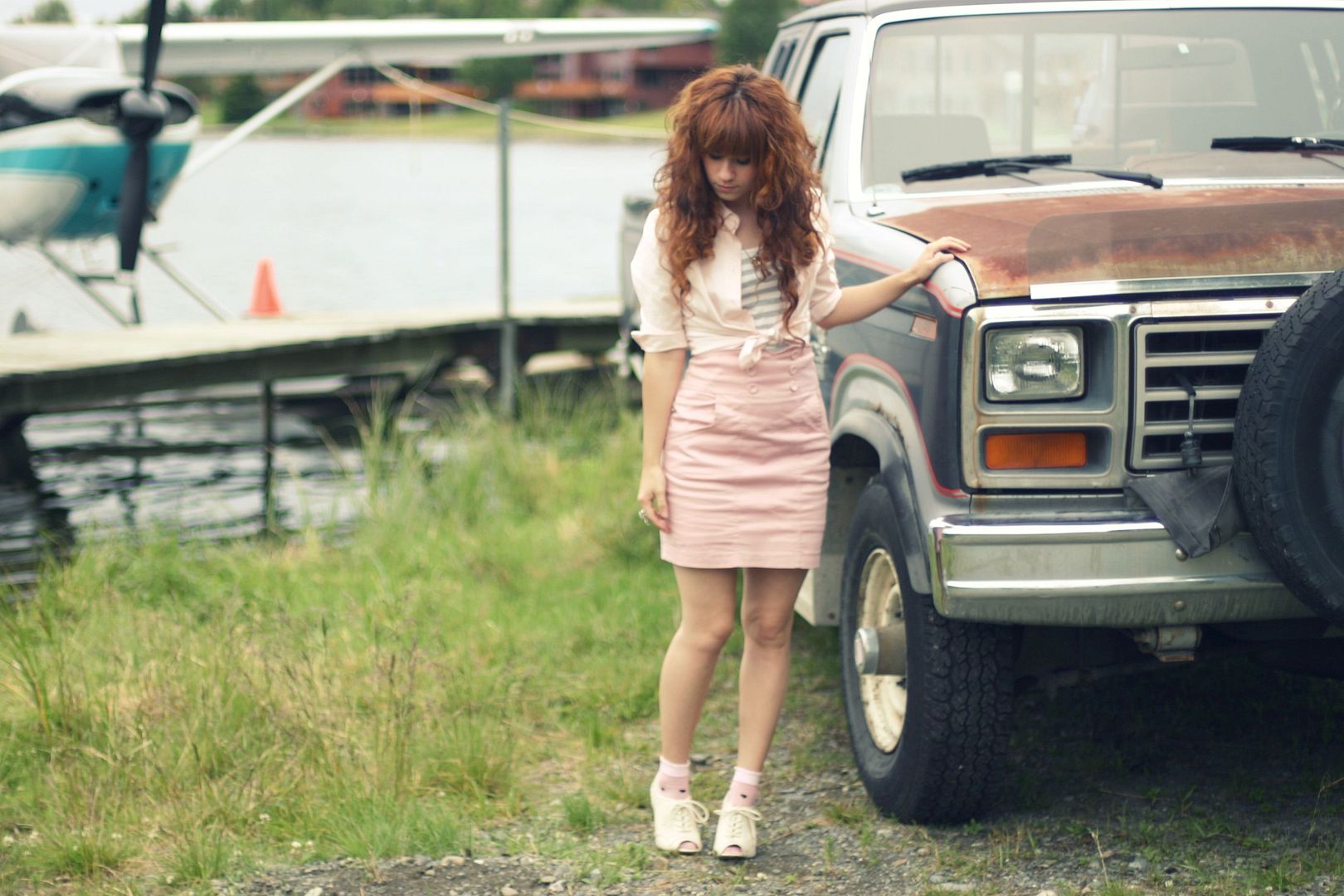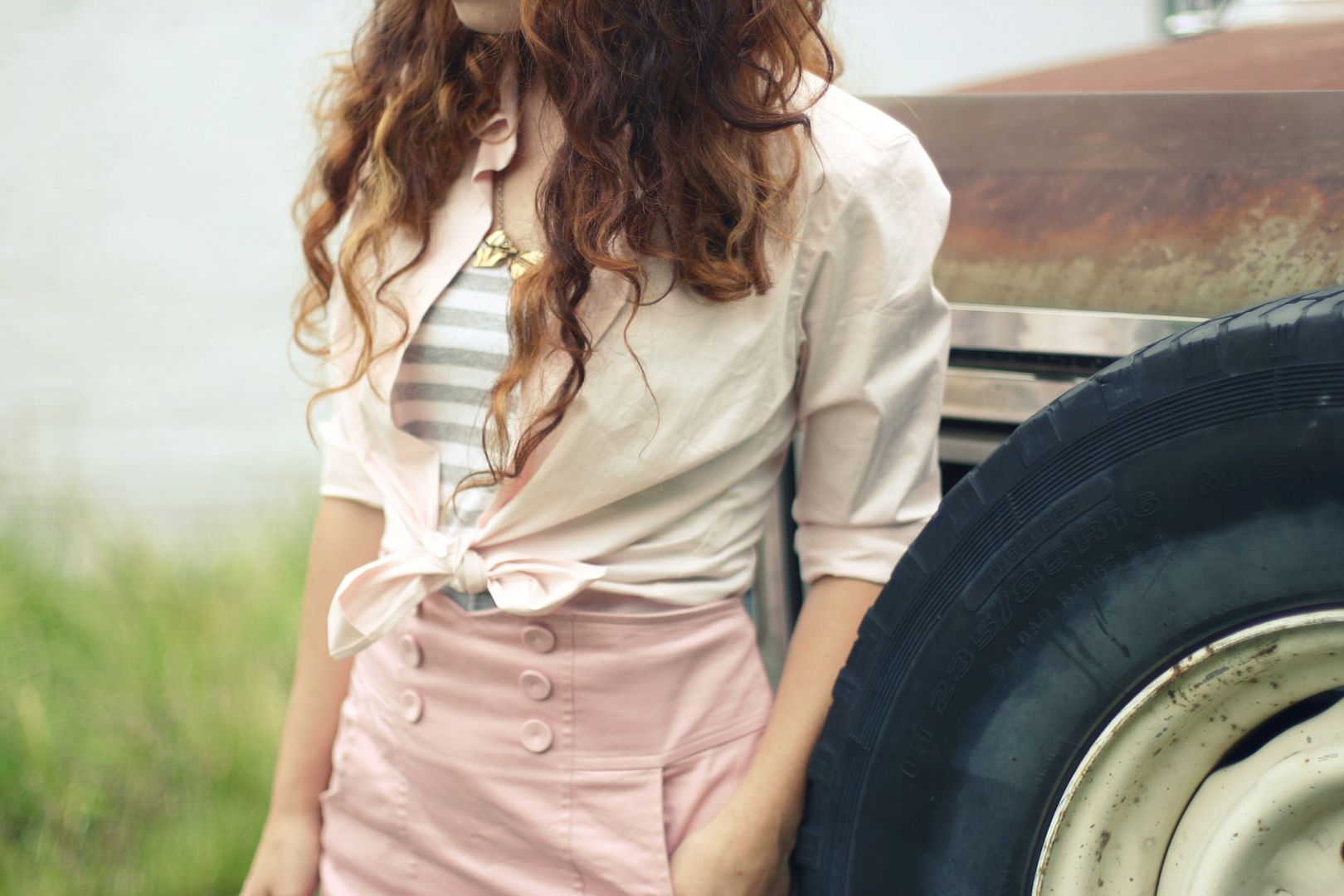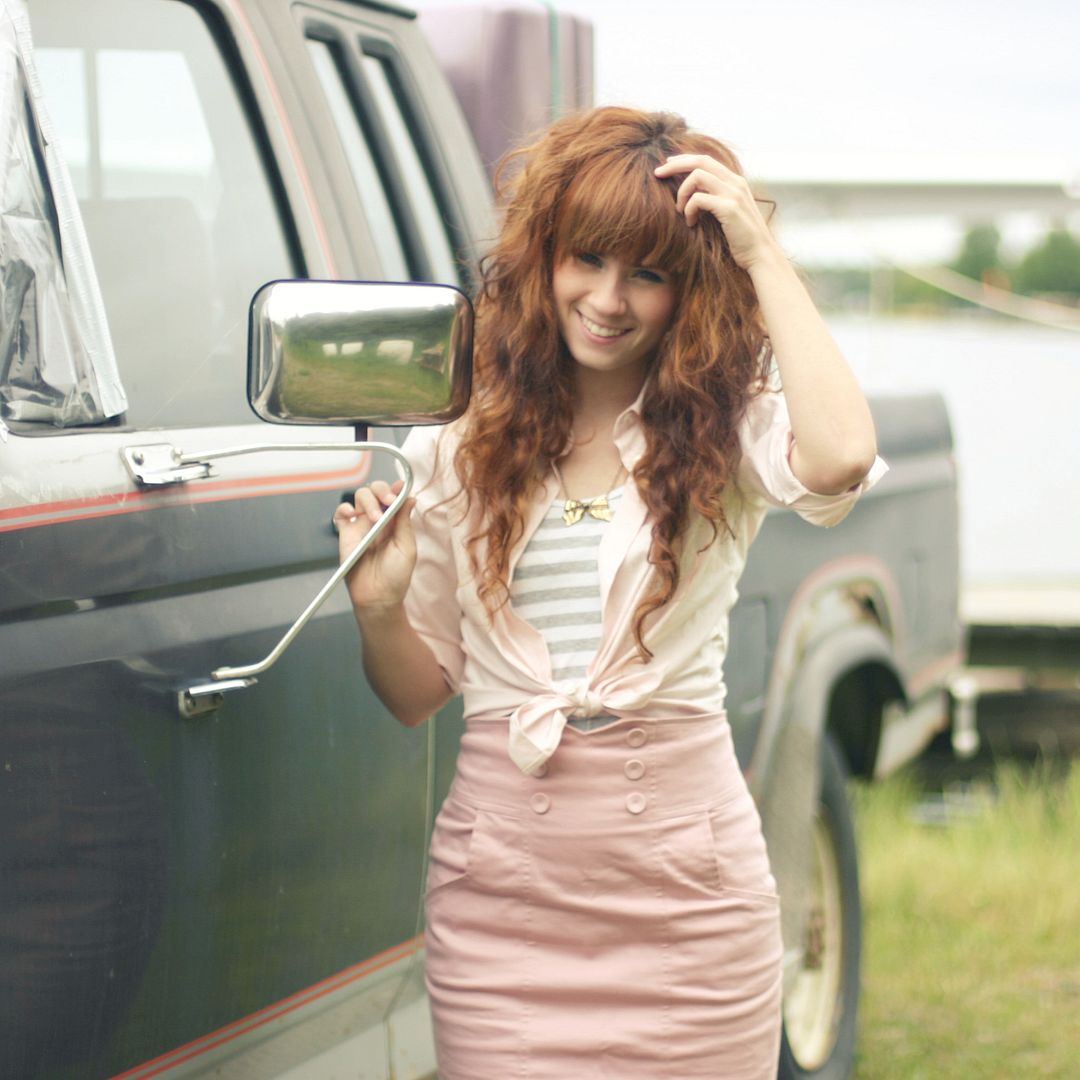 An all pink outfit is definitely the perfect excuse to wear pink socks with hearts on them too... For some reason I feel like pink is Tieka's color. She just looks so cute in pink! I don't believe I'm sweet enough to be convincing in pink, but I'll visit from time to time. I think it works better with my red hair though. My mom has this color naturally (for those of you who don't know, my real color is near-black dark brown) and she always pulled off pastels so well. Dark hair is just so stark that I think it washes out a lot of pastel colors, so it's been kind of fun wearing colors I normally wouldn't.
Well, I'm out! Wish Tieka a quick recovery! Hopefully by now she'll be feeling a little less under the weather. Oh, and I've got another Delightful Dozen outfit on my blog today, so check it out! Another dress from Lulu Letty!
Outfit details:
Thrifted shirt
ModCloth skirt
Old Navy top
Betsey Johnson socks
Forever21 ring
Seychelles boots